PRIVATE COTSWOLD TOURS - PERSONAL AND EXCLUSIVE
Thank you for visiting my site
My name is Ken Fowler and I was born and educated in Burford in the Cotswolds. I am passionate about my heritage and love to share it with visitors and friends. My family go back hundreds of years in this part of the world. Please click Family History for further details.
As a born and bred local Cotswold tour guide I offer personal, private Cotswolds Tours including the beautiful Cotswolds villages, the stunning Cotswolds town of Burford where I was born and where I grew up, and other hidden away secret Cotswold villages. We travel in my very comfortable, spacious, air conditioned, Landrover Discovery which can accommodate small groups of up to four adults. All my personal tours allow you to create an itinerary to meet your individual wishes. You can therefore stop whenever and wherever you wish, move on when you are ready, and dwell a little longer perhaps if something particularly interests you. I am completely flexible and will be there to act as your guide and friend. I offer an exclusive and personal service for discerning customers who are looking for a special experience.
PRIVATE HOME AND GARDEN VISIT
A number of my customers have told me that they would love to see inside a Cotswold home and private garden. An old friend in Burford has therefore agreed to open up her lovely home and garden to my customers only, for a private visit. My friend is a garden designer and has a beautiful home in the heart of Burford. She is opening her home and garden to raise money for the Burford Museum so she will be asking for a £20.00 per head donation, which should be paid in cash directly to her on the day please. We will have to fit in with my friends' diary, so visits are of course subject to her availability. This is a very rare, and special opportunity to get "behind the scenes" of the Cotswolds, and have a nice cup of tea, and a chat, at the same time!
Please let me know if you wish to take advantage of this wonderful opportunity, at the time of booking. Please note that this private visit is only available during one of my private Cotswold Tours.
FULL DAY TOURS (available throughout the year)
My Cotswolds Tours are designed around your particular interests and I will of course advise you how to ensure you get a real flavour of the Cotswolds. Tours are therefore entirely personal to you and no two tours are ever the same. Tours can be for single days or for longer periods. For a recent tour testimonial please click here. Please follow this link for a sample itinerary and a range of prices.
WINTER SHORT DAY TOURS (available winter months only, October - March inclusive)
Enjoy a 6 hour private Cotswolds Tour in the calm of the winter with the different colours and atmosphere of the winter landscape. Spoil yourself with a glorious lunch by a roaring log fire at one of the best Cotswolds pubs, the Swan at Swinbrook. Short notice enquiries are always welcome. Please follow this link for a sample itinerary and price.
---
To check my availability please contact me here Contact Ken
---
BACKGROUND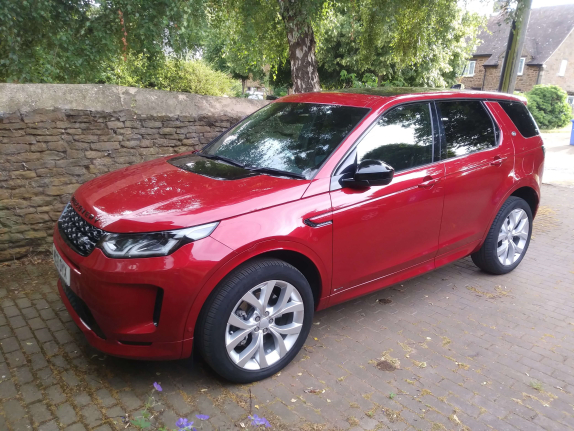 My career encompasses service as an army officer, merchant banker and civil servant. However, I started my career working for the family building business based in Burford which specialised in restoring and building Cotswold stone properties. I can show you the Cotswold houses where I grew up in Burford and share with you a wealth of stories about growing up and working in this beautiful part of England. I can therefore provide you with a unique personal insight into the Cotswolds as well as ensuring you see and experience the more well known villages such as Bibury, Burford, Chipping Campden, Stow on the Wold and many more. Tours will be specifically designed to meet your wishes and of course I will be very happy to advise you.
I can pick you up from a local hotel, or, if you are coming from London, I can pick you up from a local railway station such as Charlbury, which is just over an hour from London. I will of course return you to your hotel or railway station at the end of the day.
I really hope you decide to consider my personal and private Cotswolds Tours. I can assure you I will look after you, as only a true local can, and ensure your Cotswolds Tour is memorable, fascinating and fun.
Read what others think about my tours on the testimonials tab above.
We will meet as strangers but part as friends.
Kindest regards
Ken Fowler – a born and bred Cotswolds local.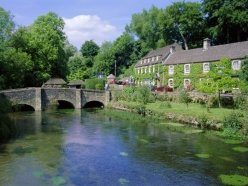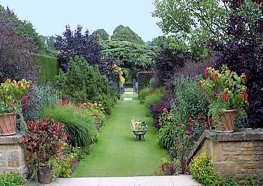 LATEST REVIEW
We enjoyed and learned a lot about the Cotwolds on our tour with Ken last summer, so we booked him again! This time it was four of us on the tour. Ken is a wealth of information and is delightful. After touring Stow on the Wold and the Upper and Lower Slaughters, we then went to lunch at The Swan in Swinbrook. The afternoon was spent in the area near Bibury and we drove through some very quaint villages. There is a lot to see in the area and if you want to really get to know it, a two day tour may be best. It is best to do a little research ahead, so you know what areas you may want to stop at. Ken will accomodate your itinerary.
Review by: Nikki K